Cost of Living Help
Warm Spaces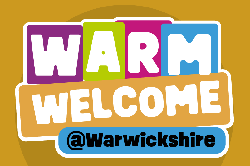 If you'd like a warm place this winter, our libraries, museums and other community venues across Warwickshire are putting on additional events and offering extended opening hours.
Warwickshire Libraries are open throughout the week, with coffee mornings, "crafternoon" tea and other events taking place – find your local library to see their opening times and upcoming activities
Warwickshire County Council's mobile library service makes 250 stops across the county – find your local stop
See a list of warm hubs available through the Warwickshire Rural Community Council
Warm Hubs at the fire stations in Atherstone and Coleshill
Atherstone hub will be open on Monday afternoons between 2 - 4pm
Coleshill hub will be open on Friday mornings between 10am - 12pm
Within Mancetter Parish:
Mondays 10am -12pm Tea and Toast at Ridge Lane Chapel and Community Room.
Thursdays 10.30am – 12pm Tea and Chat at Mancetter Memorial Hall.
Both groups have been running successfully for years and people are assured of a warm welcome as well as warmth.
There are other websites available with further spaces, such as  Warm Spaces and Warm Welcome.
Last updated Friday, 6th January 2023
Was this information useful?